"God has paved the way in times when there was no way."
Previous Connect participants, Steve & Nat, were trained in Canada before embarking in cross-cultural ministry amongst the W* (name not given for security reasons) group in the Asia Pacific. Being able to be feet on the ground in what has been enemy territory for a long time, Steve & Nat have had the opportunity to be invited into the W people's world, making friendships, learning language, understanding worldview and communicating cross-culturally.
"From our experience we've just seen God do mighty things."
"Logistically to get these houses built in a remote jungle area in the mountains, when you have to use MAF (Missionary Aviation Fellowship) as well as a helicopter mission agency and you've got to coordinate all of that, you just see God moving mountains before your eyes. The moment that you're moving into the village you can't even land because there are just clouds covering absolutely everywhere and then suddenly, a small hole opens up and you're right over the airstrip and the pilot can land. You just see amazing things like that happen on the field," says Nat.
"Ultimately what you're seeing is that it is God's ministry and he is going to do it his way. He is going to provide for himself what he needs to accomplish his work."
Q: What is something you have enjoyed about your ministry?
Steve: I enjoy the language learning process even though it's long and tedious and destroys your brain after a couple of hours of study. I really enjoy that and the building of relationships. It's a great thing to be out there each day trying to communicate with the W people and making friends. I really enjoy that part of the ministry.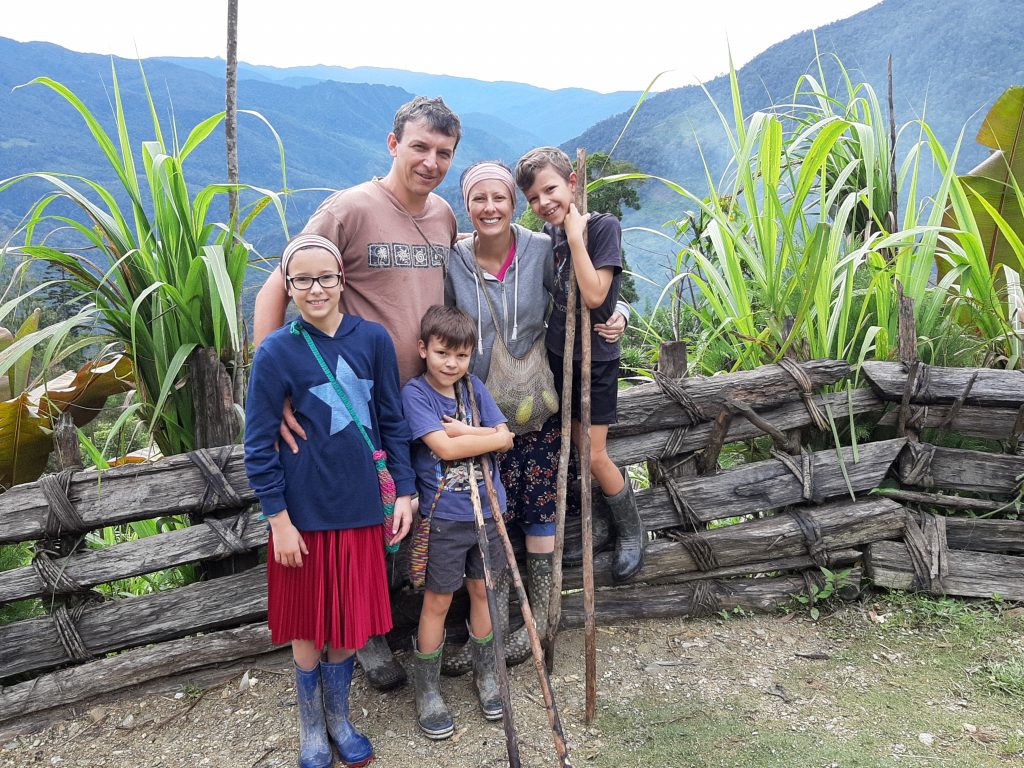 Q: What has been something challenging or difficult?
Nat: What I find incredibly challenging is navigating relationships, whether that be with co-workers or cross-cultural relationships with the W people. Whether it's with co-workers or with tribal people it's still cross-cultural. It's tricky to navigate with that sense of uncertainty when all of a sudden, you've offended someone and you've had no idea and it's simply because you come from an Australian worldview or a different upbringing. I find that challenging.
Q: How has Connect helped and equipped you for your ministry so far?
Nat: There was a real encouragement and expectation that you are going to put into practice now, the attitude that ministry is now and not somewhere down the future. You can be faithful now with what God has given you and where he has placed you. We really valued that one of our trainers kept saying that to us. He would say "You don't wait until you are there, you do it now, you be faithful now". And not just evangelism and ministry, but the walk. Putting into practice walking in a genuine way with Jesus Christ. You don't wait until you get to the mission field but you start actually depending on him now.
Q: What advice would you give to Connect participants or anyone thinking about doing Connect?
Steve: If you go on the mission field, no matter where you are, you have to be prepared for the unexpected. The mission field is full of unpredictability. You can't predict what is going to happen from one day or one week or one month to the next. Sometimes all of sudden your plans have to change. You have to hold your plans loosely. You have to be willing to be flexible because the reality on the mission field is that you're involved in a spiritual war. It's not just difficult to live in a foreign country with a foreign language and culture, you're in the battlefield. It's intense.
Nat: It's good to humble yourself and be teachable. Every step along the way you're going to need to learn and keep learning. If you've got this attitude from the very beginning that you already know everything, then you are in for an absolute fall. We're learners. We need to realise that, that has got to be the attitude as we go in.
Steve: My advice would be don't give up. Persevere. It's a long road. The mission field is a long road. It's not a sprint. It's a marathon. Ministry is a marathon. It's not something you can be equipped for automatically. It takes years of training, years of equipping, years of experience to be effective. Perseverance is key.
Having recently been on home assignment, they cannot wait to get back. "We just can't wait to have learnt their language and be able to teach them and disciple them and show them the love of Christ, teach them about his word and his truth in their language. That's why we have spent years and years training and learning language to get here so that we can teach them the gospel and the hope in life," says Steve.
"If it is his will, he will provide for himself. He will provide for what he is needing to put in place and where he wants us."